Quality Assurance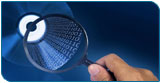 We provide guaranteed 98%+ accuracy through our highly skilled, specialty-based transcription teams and an innovative 3-tier quality assurance system with periodic quality checks and feedback from Certified Medical Transcriptionists in the United States.
Turn Around Time
We are operational 24/7, 365 days a year. We guarantee a Turn-Around-Time of 12, 24 and 48 hours depending upon the requirement of our esteem client.
Security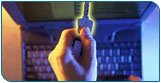 We understand the imperatives of voice/ data security and confidentiality, and ensure compliance to HIPAA regulations, Internet security protocols and CMM-Level internal security policies. Audio files are received and distributed to medical transcriptionists through high-bandwidth Internet servers and combination of firewalls and 128-bit encryption at every communication point.
Confidentiality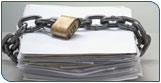 Secrecy and Non-disclosure Agreements are executed by transcriptionists and enforced diligently by our Legal Counsel. Encryption algorithms are deployed at the dictation servers to eliminate direct identification of patients. Data Security issues are addressed by a combination of software and hardware-based security features that undergo frequent reviews and upgrades from time to time.
Dictation Methods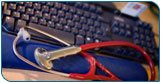 We offer a variety of dictation options for physicians' convenience including transcription servers and hand-held digital recorders. The voice files are transferred from the clients computer to our FTP Server and are sent back as word documents back to the client.
Technical Infrastructure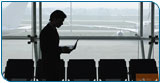 All the computers are connected through LAN in Windows NT environment with 100 Mbps switch solution network, structured cabling / switches/ Equipments, internal voice communication through KTS, 24/7 dedicated leased lines with high speed connectivity.
Volume and Scalability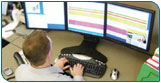 We currently transcribe over 130,000 lines per day with a capacity for an additional 30,000 lines per day. We have the capability to ramp-up additional 15,000 lines per day every two weeks.
Pricing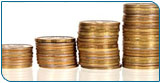 We work closely with our clients to design flexi-pricing models to best suit their requirements based upon several parameters like: Turn Around Time, Number of medical specialties involved, Volume of work, minimum number of guaranteed lines per month etc.